Custom Essay
Writing Service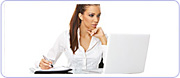 We're one of the world's top-ranked essay writing and assistance services thanks to the superior performance of our experienced writers and staff, all of whom work tirelessly to meet or exceed our clients' requirements. We cover every possible subject, from astronomy to economics to psychology to zoology, with our team of writers who hold master's degrees or PhDs in their field of specialization. Our academic advisors are standing by during office hours to answer your term paper topic questions and process your orders, and after-hours academic advisors are available when our office is closed to ensure you have 24 hour support. You'll always receive three things from the Essay Experts: exceptional quality, exceptional service, and exceptional efficiency. Turn to us for your next essay and see what more than 50,000 students are cheering about.
Application Essays &
Personal Statements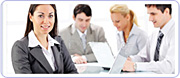 We are not boring, so why should you be? On your journey through academia, you get one chance to make a great first impression. Whether you're working toward a Master's in Philadelphia or a Bachelor's in California, you should know this: We work through the night to make it right. So while we might not be driving for thirty-nine hours straight from the City of Brotherly Love to the City of Angels, we are crafting an original piece of work that will make you stand out, stand up and get you where you need to go.
Talk with us, email us, and talk with us some more. We'll get to know each other, what you are all about and where you want to go on your journey through academia. We have connections all over this beautifully diverse country to help you succeed. Our passionate and devoted Academic Advisors on staff are even better the more you challenge us and inform us about the amazing student that is you.
So come see what we can do for you because the last thing we want you to be is boring. Come join the thousands of students who nailed their personal statements and stepped through the doors onto some of the most challenging and rewarding avenues to academic achievement!
Click Here to Order Your
Application Essays & Personal Statements …