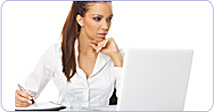 Admissions Essays
With spaces in colleges and universities becoming more competitive, many schools are relying on admissions essays to select the best students to accept for their programs. An admissions essay should not be taken lightly. It should not be seen as a burden, or a chore that you have to suffer through. This is your opportunity to show the administration why you should be selected for the program you are applying for.
The subject for an admissions essay is you, and why you would be suitable for the program in question. It is your job to convince the reader that you are not only extremely well-qualified, but also very interested in participating in the program. You must show a genuine interest, or your application will not be taken seriously. This is your chance to show how you have prepared for the program; what steps you have taken to get to this pivotal point in your life. Since admissions essays are not usually very long, you must be concise and only write about relevant things. If you really want to get into the program you should have lots of reasons to show the readers.
You can write about you past education and how it has prepared you for the new venture you wish to undertake. You can write about how your volunteer experiences and work experiences have molded you into the individual you are now. The individual who wants to be accepted into this program! You must use passionate language as well as great points when writing an application essay.
However, essay writing is not everyone's strength. It could be that your current program and past programs have had nothing to do with essays. Your writing skills could be a little rusty. You may have all the points you wish to make, but putting them into an application essay format might seem a little daunting.
Not to worry! EssayExperts.com is here to help you with all your essay writing needs. We have a team of writers second to none, who can help you write an application essay that will get you noticed. You can tell the writers what you want said, and they will express it for you in a custom application essay.