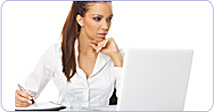 How to Write a Good Descriptive Essay
Often, it is difficult to differentiate between descriptive essay, expository essay and narrative essay. Most of us believe that they are three names given to the same type of essay, but it's a wrong perception.
Descriptive essay has three characteristic features that make it different from its counterparts.
A descriptive essay has one, clear, dominant impression.
A descriptive essay can be objective or subjective, giving the author a wide choice of tone, diction and attitude.
The purpose of a purely descriptive essay is to involve the reader, so that he or she can actually visualize the things being described. Therefore, it is important to use specific and concrete details.
Conventions for writing a descriptive essay are as follows.
The descriptive essay relies on concrete and sensory detail to communicate its point.
The author of a descriptive essay must carefully select details to support the dominant impression.
Description very often relies on emotion to convey its point. Due to this, verbs, adverbs and adjectives are more meaningful to the reader than nouns.
Unless the description is objective, you must be sure that the dominant impression conveys an attitude.
The common strategies used for writing a descriptive essay are as follows.
Collect all details related to the dominant impression and check them for consistency.
Build your dominant impression with respect to space and time chronology.
Use a then-and-now approach to show decay, change or improvement. The variations on this strategy are endless.