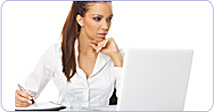 How to Write an Action Research Paper?
An action research paper describes two components of action research methodology. The first is the action that is undertaken to bring about a change in some community, organization or program, and the second component is the research that is taken up to increase an understanding on the part of the researcher or the client, or both.
An effective approach to organize an action research paper would be to build it around the knowledge that has been contributed by the study. The knowledge may include methodological contributions, understanding of the system and practical implications.
On pursuing this approach, the possible format of the action research paper will be as follows:
The introductory chapter of the action research paper will contain the following constituents:
An explanation for the need of the study
A preview of the original contribution of the paper
A summary of the relevant literature
The methodology chapter of the action research paper will explain the approach taken. It will carefully define the reason for each step as well as clearly describing how thoroughness was achieved.
In the action research paper, a separate chapter will present each major finding. In each of these chapters, the following segments are considered to be most essential:

Conclusions
The dialectic from which the conclusions were derived
The relevant confirming and disconfirming literature
The status of the conclusions

The action research paper would end with a proper reference list, built-up by using appropriate citation method.