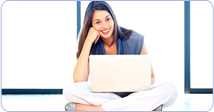 College Application Essay Writing Services
Essay Experts has a long tradition of being able to help you with any academic problem you may have. It is no different with our application writing and editing services. We've gone one step further in helping students around North America and around the world. As any of our clients will tell you, you can walk into our offices any day of the week and get fantastic service and quality writing at the right price. Now you too can order our services over the Internet and experience what our clients have been raving about.
Application Services To Satisfy Everyone
College Application Writing: This service gives you the opportunity to learn from the experts. One of our experts will write a model application that fits the exact requirements your school of choice demands. Our writer will thoroughly examine the information provided, such as your resume, biography, and personal information to produce an informative and outstanding college application.
Find out more about our application essay writing here!
College Application Editing: This service examines the application you have written and makes sure that your application follows the guidelines needed to comply with your college's requirements. Word choice is examined along with the overall feeling of the application so that we give you the best chance at being accepted.
Find out more about our application essay editing here!