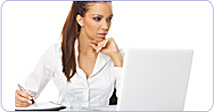 Client Essay Writing Questions
What does your essay writing service do?
As an essay writing service, we give college students the tools they need to succeed in the high-stakes world of essay writing. We create model essays, term papers, research papers, and more to give college students new perspectives on their topics and assistance with research, formatting, and more. Everyone can use help at some point, and we are always available to show you the way to complete your most challenging essays.
What benefits will your service provide?
Essay writing is an art as much as it is a science, and not every student has the experience to produce perfect essays every time. Many students study topics that are far removed from academic writing, and our service can help take the uncertainty out of essay writing by giving you a quality model to show you exactly how to approach your topic in the best academic way.
Who writes my model essay?
All of our writers are academic experts who hold advanced degrees (Master's or Ph.D.) in the fields they write about. This means that the people writing your model essays know the subjects cold and can write on them with an expert's knowledge. Our writers are also native English speakers, meaning that they can write well on any subject. We engage in a strict quality assurance process to guarantee that every writer has passed a set of rigorous qualifications to ensure your paper will always be well-written with deep subject matter knowledge.
Why is your service more expensive than others?
Many services seem to offer lower prices, but in exchange they give you low quality papers, with poor writing and potentially plagiarism. By contrast, we provide only the highest quality papers backed by superior customer service and full accountability. We give you the best papers with the best service. Period.
Are your papers legal to buy?
Yes! There is absolutely no legal problem buying a model term paper or essay to use as research assistance. As long as you use our model essays to learn how to write quality essays and give credit where appropriate, you can only benefit from using our service.
What computer program will you deliver my paper in?
We deliver all papers in Microsoft Word (.doc) format. We can also deliver PowerPoint presentations for special projects.
Do you write papers that students who speak English as a second language can understand?
We make every paper we write grammatically correct and clear so every student can read and understand it, so you should have no problem understanding your order.
What academic writing styles can you write in?
We can write in any academic writing style, including APA, MLA, Chicago/Turabian, Harvard, and more. Just tell us what style you want to see in your order, and we'll deliver it.
My paper has many specific requirements. Can you handle all of them?
Yes! No matter how complex your topic or how specific your requirements, we can and will deliver your essay to order, meeting your every requirement and expectation. All you need to do is let us know when you order everything you need in your essay.
Can I track my essay during the writing process?
Yes! Our real-time tracking system gives you up-to-the-minute status updates on your essay's progress. When you place your order, we'll send you all the details to track your order straight through to delivery.
How do I credit your work when I write my essay?
When you receive your order, we'll send you an information packet letting you know exactly how to credit us in your own work.
If I'm not happy, can I get a refund?
The Essay Experts will do everything to make our clients happy, and fewer than 5% of our orders require revision. If you aren't satisfied with your paper for any reason, please let us know immediately. If we have failed to meet one of your requirements, we'll revise your essay for FREE because we want to make it right.
If I ask for a revision, how quickly will I receive it?
We make every effort to finish revisions as quickly as possible, sometimes in as little as 6 hours. Most revisions are completed within 48 hours because we make revision a top priority to ensure our clients are fully satisfied. We simply ask that you be available during the revision process to answer any questions that may arise about your revision.
Will you ever refuse to revise my paper?
Revisions are done at our discretion. We will evaluate your revision request, and as long as we determine that your request meets the requirements for free revision, we'll be happy to make the changes you need at no cost to you. If your revision request does not meet our requirements—for example, you want to change your original requirements or add new ones—our Academic Advisor will work with you to revise your paper for a negotiated fee.
What is the cost for revisions?
Any revision to address original requirements that our writer failed to meet is absolutely FREE. Any revision that changes the original requirements or adds additional requirements can be completed for a negotiated rate that is usually less than the original purchase price.
What makes your after sale service exceptional?
Even after you place your order, the Essay Experts works hard to continuously prove ourselves to you. We provide online tools to track orders and request revisions, and we are always available by phone and online to answer questions, take orders, and provide customer care. We even make the president of our company available for you to speak with via email. That's the kind of accountability that makes the Essay Experts a cut above, and it's the kind of service that keeps customers coming back to us time after time.