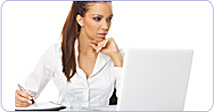 Writer Opportunities At Essay Experts
Essay Experts Is Always Looking For More Writers
At Essay Experts we are always looking for talented writers with at least a Masters Degree. We're looking for Masters writers that have experienced being TAs (Teaching Assistants) and have marked thousands of essays. Your experience will include doing some research and writing for professors at your university. If you have your Masters degree in a particular subject or field and would like to become a writer for the Essay Experts Team then e-mail us here. Pay is dependent on your experience and the type of writing you will do for us.
Become Part of Our Street Promotional Team
Essay Experts is looking for eager, aggressive students and individuals willing to promote our services. We are looking for individuals to put up our posters, stickers, business cards in and around your neighborhood colleges and cities. Essay Experts will set up a payment structure that compensates you appropriately. Contact our marketing department by sending us an e-mail with the school you're attending.
Do You Have A Special Skill Essay Experts Can Benefit From?
At Essay Experts we're always looking for talented individuals no matter what they do so we can put them to use by our company. We own and operate several companies and services outside of our writing and research company, we're always looking for highly skilled people to add to our team. Send us an e-mail and let us know if you have any special skills that would be beneficial to us.