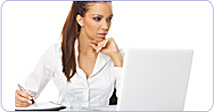 Are Free College Essays Worth It?
'Free college essays' are the new buzzwords in the world of students. Of late, gaining entrance to a good college has become quite hard and most students are in no mood for taking risks. Hence, instead of using their writing skills to create college essays for themselves, they prefer to use free college essays that are available in abundance on the Internet. The most obvious question at this point is, "Are free college essays worth it?"
College essays are an important part of any college application and it can mean the difference between acceptance and rejection. How you write your college essay shows the admissions committee why you are different from everybody else. It provides information about you that test scores, grades and extracurricular pursuits just cannot. You can use the essay to describe a favorite activity, to tell a story about yourself or even a story about your dog.
The main aim of the college essays is to captures the reader's attention and to show that you are exceptional. Free college essays are not custom-made. A person who doesn't know anything about you writes them. Such essays neither provide a true description about you nor tell anything about your writing ability.
Moreover, free college essays have a ubiquitous existence. It may be possible that someone for his college admission may choose the essay that you choose for admission in the same college. This overlapping will be absolutely disastrous. Hence, instead of relying on ree college essays, write one yourself.