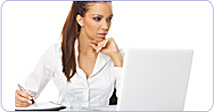 College Essays
An essay is a short piece of writing, on any topic, that serves as the writer's point of view. Essays are non-fiction, and they are often subjective and expository. The definition of an essay is quite broad, as they can take many forms. Essays are almost entirely written in prose, with some exceptions. Alexander Pope's An Essay on Criticism and An Essay on Man are two essays written in verse. While there are no guidelines in terms of length for what defines an essay, they are usually brief. Exceptions include John Locke's enormous An Essay Concerning Human Understanding and Thomas Malthus's An Essay on the Principle of Population.
Many great scholars have dedicated much of their writing to essays. Noteable essayists include: Virginia Woolf, Aldous Huxley, Ralph Waldo Emerson, and William Hazlitt. The word itself comes from the French essayer, "to try" or "to attempt." It is the writer's attempt to prove their thesis, or main argument.
While scholars have been writing essays for years, gaining recognition and publication, students have been writing them also. Many courses, particularly in the arts, contain essay assignments. Often students are asked to choose a topic from a list and write about it. Sometimes they have to come up with their own topic based on the materials covered in the course.
Regardless of the topic, essays serve as excellent ways to express your ideas about a wide range of topics. They should be looked at as an exciting opportunity to show your own thoughts and insights.
EssayExperts.com can help with all your essaying writing needs. We offer term papers on almost any subject. We offer custom essays and term papers. Students can submit an order with all their requirements and a writing expert with a Masters or PhD in your subject will write a custom essay for you.