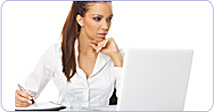 The Importance of Research Paper Outline
Research paper outline is the organizational plan for your paper. Your research paper will comprise of an introduction, thesis statement, body and conclusion. Although you know the components clearly, often you find, moving from one supporting paragraph to another can be a problematic task. A research paper outline not only helps you to state clearly whatever you plan to say, but also tells you how to interconnect the various segments of your research paper.
Importance of research paper outline:
Research paper outline makes drafting less stressful not only by describing the relationship of your ideas to each other and to the thesis, but also by providing you only small manageable chunks to tackle.
Through the research paper outline, structural problems or gaps can be easily detected and rectified.
Many students lose marks for the lack of substance rather than the lack of writing style. Research paper outline is all about the crux and direction of substance.
Research paper outline helps you to determine whether you have a thorough understanding of what you are talking about or not.
Research paper outline checklist:
Ensure your research paper outline reflects your controlling idea.Include both supportive and opposing research studies in your outline.
Your outline will have a portion of your paper already written, if you use your notes to provide good quotes, paraphrases and summaries.
The format of the research paper outline is a matter of personal preference depending upon your writing style and needs.